Company Profile
Vansun Technologies Private Limited is known as manufacturer and supplier of Milking Machine, Mobile Milking Machines, Portable Milking Machines, Cow Milking Machines, Automated Milking Parlors, Livestock Manure, Pipe Line Milker, Dairy Equipments, Hoof Trimmers, Teat Dip Cups, etc. Designed using latest technologies and high-grade components, our offered range finds a wide application in milking sector. Available in different design specifications, these machines are offered to clients at affordable prices. Our range is highly acknowledged for high efficiency, corrosion resistance, excellent performance, sturdy construction and durability.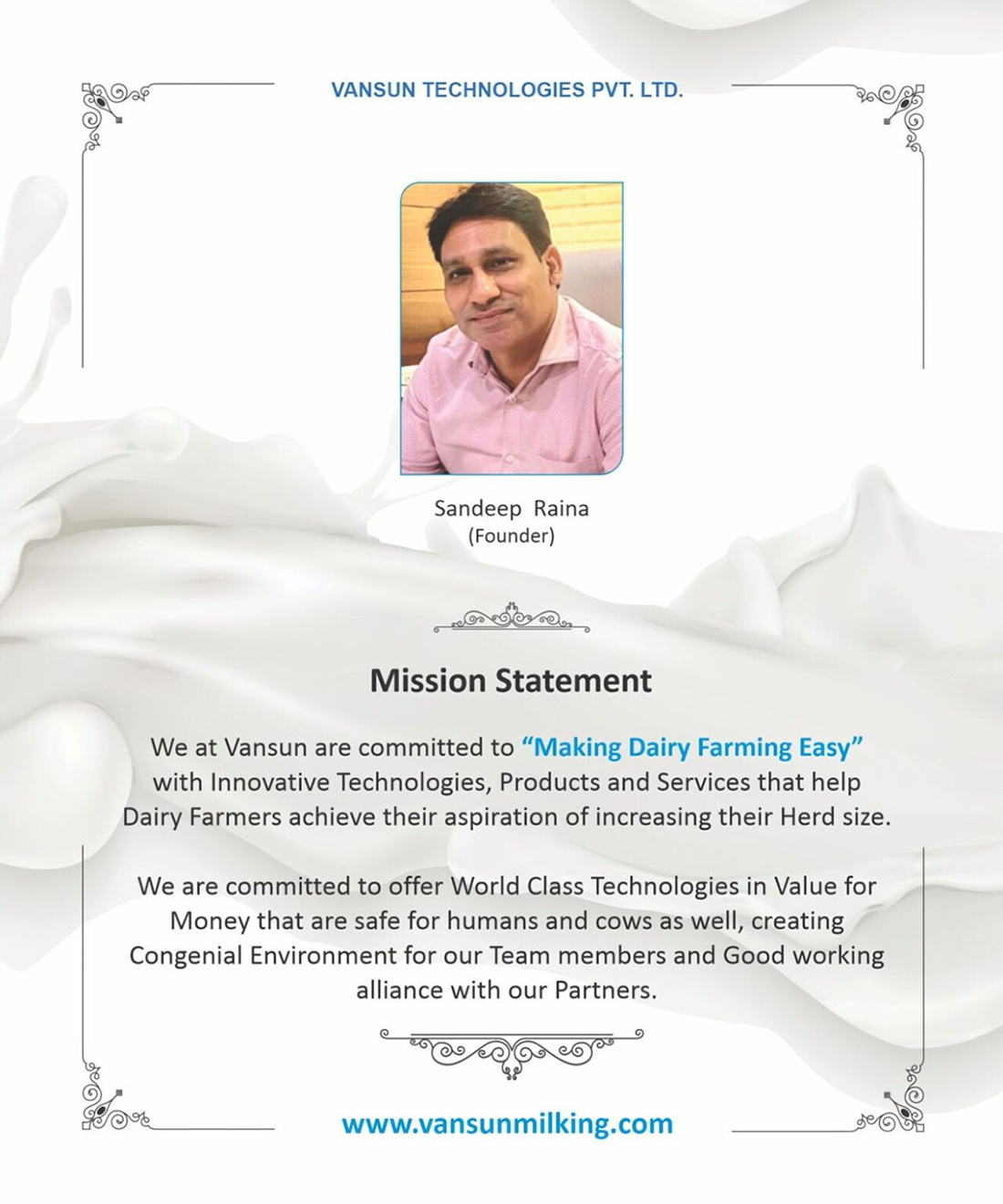 Business Facts
Business Type

Manufacturer and Supplier

Primary Competitive Advantages

Persistent research activities
Modern manufacturing facility
Wide distribution network
Easy payment modes

No. of Staff

85

Year of Establishment

1999

No. of Production Lines

05

No. of Engineers

22

For Additional And Detailed Info

Please visit www.vansunmilking.com
We are a leading turnkey dairy farm solution provider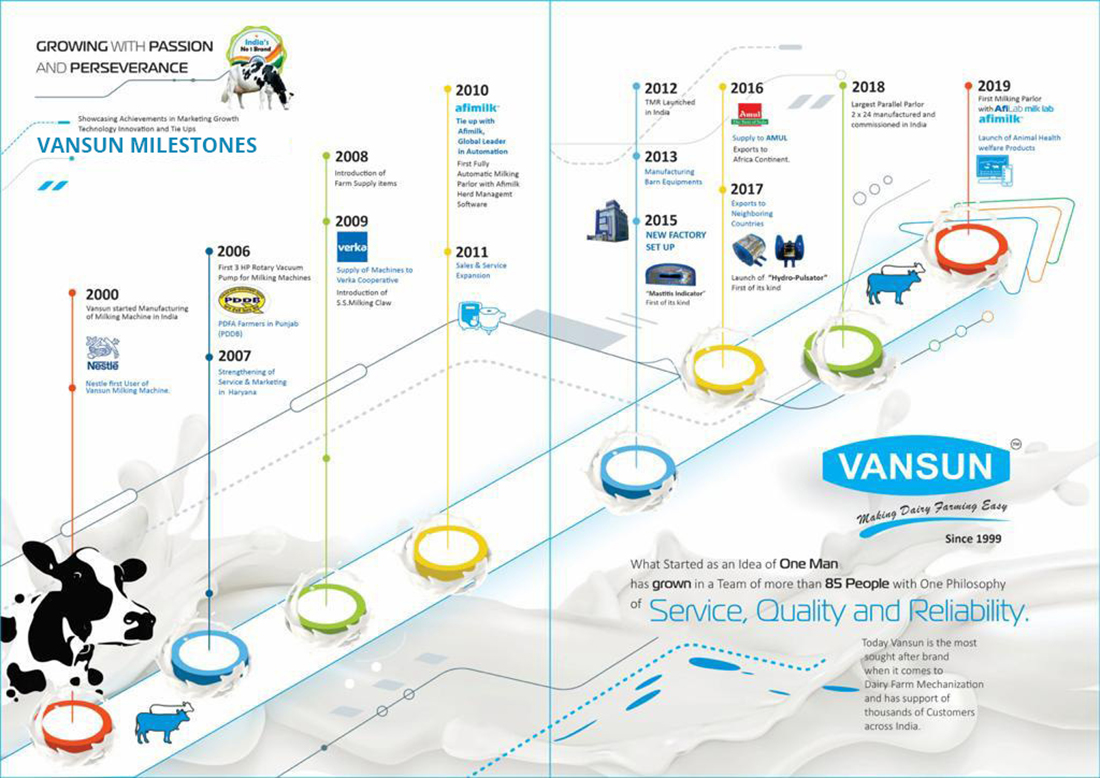 For the first time in
India
, we
, Vansun Technologies Pvt Ltd,
are manufacturing and exporting
Milking Parlors, Milking Machines,
and
dairy farm equipment
. Over the past two decades, we have been providing Indian dairy farmers with new milking, management, and feeding products.
Product Range
0.75 Hp Single Bucket Trolley Type Machine (Punto)
1 HP Single Bucket Fixed Type Machine (Prima)
1 HP Single Bucket Trolley Type Machine (Prima)
1 HP Double Bucket Fixed Type Machine (Duo)
1 HP Double Bucket Trolley Type Machine (Duo)
Transparent Bucket Milking Machine
Buffalo Milking Machine
Milking Machines
Herringbone Milking Parlor
Desi Sahiwal /Gir- Milking Parlor
Parallel Milking Parlor
Pipe Line Milking Parlor
Rotary Parlor
Rapiflow Milking Parlor
SS Speedline Milking Parlor
SS Swingover Milking Parlor
Interlocking Cow Mat
Eva Cow Mats
Cow Cubicles

Dairy Fans 1 HP
Dairy Fogger System
Cow Headlocks
Feeding Mixer (TMR) Cattle Water Trough
Tractor Mounted Scrapper
Calf Cages
Hoof Trimmer
Cow Swinging Brush
Bulk Milk Cooler
Cow Tracking Pedometer
Dairy Farm Project
Dairy Farm Shed
Cow Dairy Farm Consultants
Teat Dip Solution (Vanoguard)
Teat Dip Cup
Fertimin Lick Brick -2 kg
Calf Feeding Bottle -3 ltr
Afimilk MPC Milk Meter